There are many film festivals that are held around the world, however not all of them are the best. One of the most amazing film festivals that you can find in the world is the Venice film festival. It is also known as the Venice international film festival and it is the oldest film festival in the world. It is one of the famous three film festivals of the world along ide Cannes film festival and Berlin International film festival. The Venice film festival holds a lot of excitement and if you really want to experience that excitement then you will have to visit the festival in person.
The Venice film festival is a festival that is part of the Venice Biennale, the Venice Biennale was founded in the year 1895 by the Venetian City Council. Nowadays, the Venice Biennale has become even more popular than before, it now includes many different events that are amazing on their own. These events include things like the International Art Exhibition, the International Festival of Contemporary Music, the International Kids' Carnival and many more such events including the Venice film festival.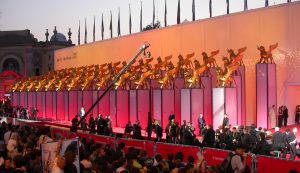 The Venice film festival is held every year during August or September and the venue for the event is the island of Lido, Venice, Italy. As you know, many different movies are shown at the film festival and almost all them are screened at the beautiful and historic Palazzo del Cinema. Since the time the Venice film festival was first introduced to the world, it became a huge hit and has become one of the most prestigious film festivals of the world.
In 2017 the 74th Venice film festival will be held and is scheduled to be held from 30 August to 9 September of 2017. The first ever Venice film festival was held from 6 August to 21 August in the year 1932 and the first movie that was shown on the big screen was Dr. Jekyll and Mr. Hyde. After the 1940s, the Venice film festival started to develop itself into the giant that it is today.
Many awards are also distributed during the festival, these awards include famous awards like the Golden Lion (it is awarded to the best film that is screened at the festival), then there is the Silver Lion which is awarded to the best director.
If you are a person who is absolutely crazy for movies should definitely visit the Venice film festival. The festival is loaded with a lot of excitement and it is truly amazing. Anyone who misses the Venice film festival will surely have missed out on an amazing event and he will surely. The Venice film festival is held every year at the same venue, therefore if you were unable to visit the festival now then you can always buy tickets for the next year. The movies that are screened at the festival are absolutely amazing and you will always want to see them again.