The Annecy International Animated Film Festival (also known as 'Festival International du Film d'Animationd'Annecy' in French) was first held 56 years ago in 1960. Because this event took place in the town of Annecy, France, since then it got its name. This Festival was initially held every two years, but from 1998 this became an annual event. Now every year people from around the globe get together in early June in the town of Annecy to celebrate this festival.
As the name suggests this festival is basically dedicated to animated films or cartoon films. People from different countries come up with their work in the respective field and compete for various titles. Cartoon Films that are competing are of various techniques such as cut-out papers, modeling clay, animated drawings and etc and then these are further divided into different categories which include Feature Films, Short Films, Films produced for advertising and television, Student Films and Films made for the internet was added in 2002.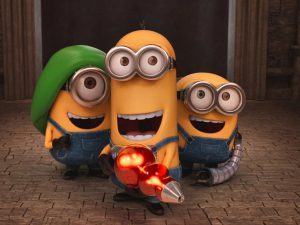 Films that are competing are projected in various cinemas of the city for the people to enjoy them. Other than that an open-air film night is organized at Pâquier (in the centre of town) surrounded by a beautiful lake and breathtaking mountains. On that night either a classic or some really good work from the recent films is projected on a huge screen.
The Annecy International Animated Film Festival has never disappointed, it has always been a success. Every year this festival gets bigger and better than the previous year, it always brings something worth remembering to the people who attend it, as a result they return every year.  This year was special for this event, a whooping 9,150 accredited festival goers attended the festival, plus more than 2700 films took part in the competition (the list was narrowed down after official selection). This is a huge milestone that Annecy International film festival has achieved, and it is set to do more. Not only this, but a huge number of highly respectable figures of the animation world were a part of this beautiful event.  Whatever work that displayed and was open for public to see, all of it was highly appreciated by the people, from this you can imagine the standard of work that was displayed there.
Talking about the awards, we have awards in following categories, Feature films (Cristal for feature film, jury distinction, and audience award), Shorts Films (Cristal for short film, Jury award, audience award, and off limits award), TV and commissioned film (Cristal for a TV production, jury award for TV special, jury award for TV series and Cristal for commissioned film), Graduation Films(Cristal for Graduation Film, Jury Award and Jury Distinction) And Special Prizes (Andre-Martin award for French feature film, FIPRESCI award, Junior jury award for a short film, Andre-Martin award for a French short film and Gan foundation award for distribution).
Contributing to Art for almost 56 years now, this festival is really close to people's heart. Any person associated to animation industry dreams of getting an award here, cause won't get better appreciation else where.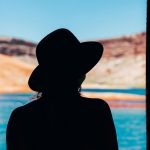 Film festivals are undoubtedly one of the best places to visit. These festivals are very different from your regular events and pack a lot of fun and excitement. The best thing about these festivals is that there are many festivals that are held throughout the year, so if you happen to miss one, then you can always go to the next one.