Film festivals are some things that are popular all around the world, every film lover always wants more film festivals as they are very exciting. This is because, a film festival provides a sneak peek at many movies from different genres and they are enjoyed by many people. They not only feature top quality movies but also provide a platform for smaller films and really gives them a boost. The world is home to many different film festivals and here you will learn some things about a few of them.
Raindance Film Festival
The Raindance film festival is undoubtedly one of the most popular film festivals of the world. This particular film festival was introduced in the year 1992 by Elliot Grove. It is very prominent film festival and is held in various cities of the world including, Brussels,London, Los Angeles, New York, Berlin, Montreal, Vancouver, Toronto and Budapest. Raindance film festivals is simply one of those film festivals that you can never afford to miss.
San Francisco International Film Festival
San Francisco international film festival is one of the oldest film festivals in the world. Irving Levinintroduced it in the year 1957 by. The San Francisco International Film Festivals is held every year during the spring and it goes on for two weeks. At this film festival, people can see movies from over 50 countries and that is something that is highly appreciated.
Cannes Film Festival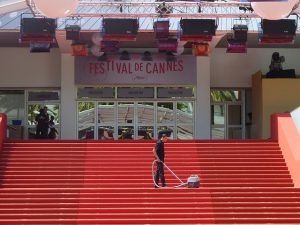 When you talk about the world's most popular film festivals of the world, then you cannot miss out the Cannes film festival. This film festival was first brought to the world during the late 1930s and it has now become one of the greatest film festivals of the world. Many famous awards are given out during this festival, they include awards like Grand Prix, Palme d'Or, Queer Palm, Prix Vulcain,Camera d'Or,  and many more.
Venice Film Festival
The Venice film festival is a dream come true, it is the oldest film festival of the world and was founded in the year 1932. The Venice film festival is an event that you cannot afford to miss, it is exciting and packs a lot of thrill. Many popular awards are also distributed at the Venice film festival, these awards include Golden Lion, Silver Lion, Jaegar-LeCoultre and many more such awards.
Toronto Film Festival
The Toronto film festival was introduced to the world during the 1976 and has become a very prestigious film festival. The awards that are presented here include the People's Choice award, Best Canadian Feature Film. The Toronto film festival is so popular that it was once known as the festival of festivals.
These were few of the world's bests film festivals, these festivals pack a lot of exciting and anyone who misses these festivals will be missing out on a beautiful event. There are many more such festivals held in the world but none of them are as great as these are.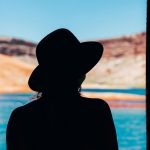 Film festivals are undoubtedly one of the best places to visit. These festivals are very different from your regular events and pack a lot of fun and excitement. The best thing about these festivals is that there are many festivals that are held throughout the year, so if you happen to miss one, then you can always go to the next one.