The Berlin International Film Festival, also known as Berlinale, or as called in German (Internationale Filmfestspiele Berlin) was first introduced back in 1951. The first film shown at the Berlinale was 'Rebecca'directed by Alfred Hitchcock. Initially, the festival wasn't very popular among people, but by 1978 it became a festival that was held annually. With over 65 years of history, this is one of the leading films festivals on this planet, which is attended by huge number of people every year, in fact according to statistics, this is the largest film festival, based on the number of people attending it.  Around 400 films of different genres are shown, representing different film industries from around the globe. After passing through strict selection criteria 20 films are given the chance to compete for the most prestigious awards of the event called the 'Golden Bear' and 'Silver Bear'
Alongside Berlinale, The European Film Market (EFM), a film trade exhibition is also held. This huge film industry meet up, tends to serve the community associated with Film making and production. Distributors, producers,film buyers, financiers and co-production agents, all these people really benefit from EFM. Plus a series of workshops and lectures called 'The Berlinale Talent Campus' is conducted which really helps the young filmmakers and artist to enhance their skills, broaden their horizons and learn different dimensions of this particular art.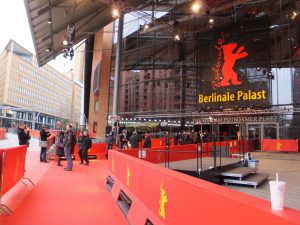 If we do a rough count, The festival, EFM and The Berlinale Talent Campus is attended by more than 20,000 professionals hailing from 130+ countries. Plus to cover this event, and to broadcast it in the whole world, a team of more than 4200 journalists work day and night to make it possible for people to see this amazing festival in over 110 countries. This festival is the global attention when it's happening, it's a beautiful mixture is art, glamour and commerce. Moreover, if there is a premier of some special feature film, you can find various superstars and celebrities walking on the red carpet, adding to the value and importance of this festival.
Berlinale comprises of 7 different sections of film. These include Competition, Panorama, Forum, Generation, PerspektiveDuetsches Kino, Berlinale Shorts and Retrospective. In different section different films are shown, and they compete for awards except the forum and PerspektiveDuetsches Kino section. Talking about awards in this festival, there two main awards the Golden Bear and the Silver Bear. The Golden Bear is awarded to Best Short Film, Best Motion Picture, and Life Time Achievement and Silver Bear is given to Best Director, Best Actor, Best Actress, Best Film Music, Best Script and Outstanding Artistic Achievement. Other awards include Berlinale Camera (a special award for services to the Festival), Panorama Publikumspreis (the Audience Award), A Crystal Bear for the Best Film in the 14plus section of the Generation Competition, Teddy Award for films with LGBT topics and Shooting Stars Award for young European acting talent, A Crystal Bear for the Best Film in the children's section of the Generation Competition.
All in all, this 10 day event is worth watching, and its contribution towards appreciation and promotion of art is really admirable.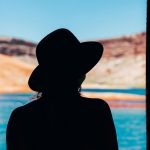 Film festivals are undoubtedly one of the best places to visit. These festivals are very different from your regular events and pack a lot of fun and excitement. The best thing about these festivals is that there are many festivals that are held throughout the year, so if you happen to miss one, then you can always go to the next one.